The North West's offering to the creative, film and media sector is stronger than ever, the head of TV and film for Tatton Estates has told Insider.
Tatton TV and Film is a venture launched by Tatton Group owner Henry Brooks and led by head of film and TV and locations Charlie Greenstein.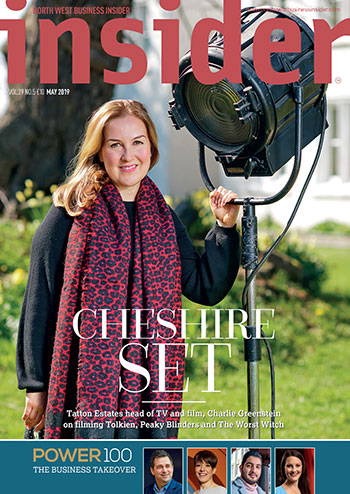 Greenstein said: "For the first time ever, people wanting to work in TV and film don't have to move south to a city that's extortionately expensive. I think hallelujah. We used to feel like poorer cousins, but not any more.
"Manchester and the North West has never been better. There's so many people to contact. The mind boggles."
Brooks came up with the idea for a TV and film division around eight years ago after returning from Singapore. Greenstein said: "He is an entrepreneur. He has devised several income streams."
The Tatton Estate, which covers much of East Cheshire, is rich with potential filming locations, with 660 properties and 60 farms. "Not many people can say that," she said. "It's a very film-friendly family. The tenants love having filming and we give them commission."
Among the recent productions filmed at the estate is Tolkien, the biopic starring BAFTA-nominated actor Nicholas Hoult.
The film tells the story of the author's early years and how he came to create his iconic works, The Hobbit and The Lord of the Rings. Producers handpicked Tatton Studios as one of their key locations, with war scenes being filmed on one of its 24-acre backlots and interior shots being filmed in its green screen studio.
Greenstein adds: "Tolkien was the first big gig that I brought to the estate.
"It was an incredible experience for a whole film set to be built. The battle of the Somme is a really major scene in it and the imagery of the black horses and one white horse were a theme in the Lord of the Rings Trilogy."
The full interview appears in May's edition of North West Business Insider.