UK TV and Film Locations in the North West
WE'RE THE NEW KIDS ON THE BLOCK BUT WE'VE BEEN AROUND FOR CENTURIES
Tatton TV & Film manage studios, locations, production accommodation, production offices and lots of other lovely, helpful telly things on behalf of the Tatton Estate.
We're  based on the Tatton Estate, just south of Manchester, and we can offer exterior and interior build space, green space, farms, private roads, cottages, stately homes, stables and much, much more.
Speak to Annette on +44 (0)1565 748968 to start your search!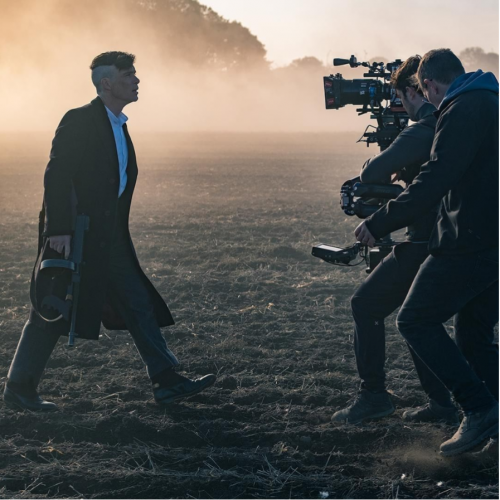 Located on the family-owned Tatton Estate in Cheshire, Tatton TV & Film manages the Estate's growing studio complex and workspaces at Tatton Studios, and has the keys to the Estate's 6,000+ acres of unique locations and some lovely accommodation to boot. All of this, just south of Manchester, the UK's fastest growing city. And that's not all – we also have a whole portfolio of international and UK-wide locations, beyond the Estate. We've been meeting the needs of dramas, feature films, soaps and series' for the past 5 years, and we suppose we've got room for another one or two.
We could tell you about the feature film we let blow up a field, we could tell you about the cows we supplied for the zombie apocalypse and we could tell you about the production office that's haunted by a friendly ghost, but that's another story for another time. You want to know that we are a one stop shop for all of your production needs. Whether you need a studio, a greenscreen, a location facilitator,  a private road or somewhere to relax after a day on set get in touch. It's rare we have to say we can't help!
Come and take a look around, and bring your dog. Those footpaths beyond the gates won't walk themselves!
PRODUCTION: Tolkien
PRODUCERS: Fox Searchlight
STARRING: Nicholas Hoult, Lily Collins
RELEASE DATE: 10th May 2019
LOCATIONS PROVIDED: 24 acre exterior set build space, green screen studio, ancillary buildings
MY MUM TRACY BEAKER - 2021
PRODUCTION: My Mum Tracy Beaker
PRODUCERS: BBC
STARRING: Danielle Harmer
RELEASE DATE: 12th Feb 2021
LOCATIONS PROVIDED: Ashley Hall Drive. Ashley Hall Hardstanding
…IS ONE OF THE MOST PEACEFUL, STIMULATING AND CREATIVE PLACES TO WORK FROM…THE OPPORTUNITY HERE IS AMAZING
Paul Danson, Founder of Imagineering
[definitely not paid to say those lovely things.]